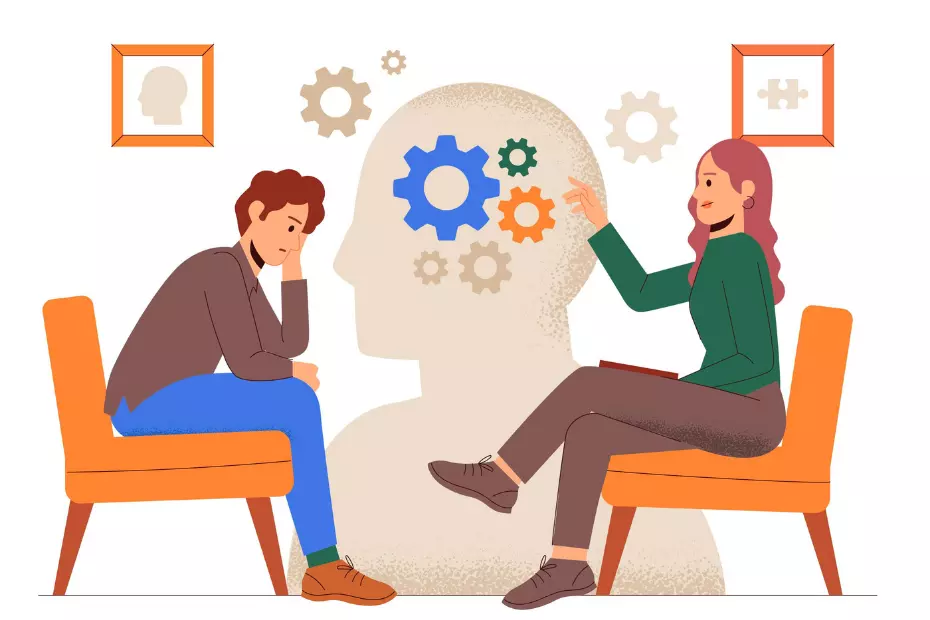 Psychology is one of the most popular undergraduate majors, and many students benefit from the flexibility and convenience of an online format. Self-motivated students with excellent organizational and time management skills thrive in distance learning.
Explore what you can do with a bachelor's degree in psychology.
What Should I Expect From an Online Bachelor's Program in Psychology?
How Long Does it Take to Get a Bachelor's Degree in Psychology?
A full-time student pursuing an online bachelor's degree in psychology can expect to spend about four years to complete the program, with most schools requiring 120 credits to graduate. Some institutions offer accelerated or intensive undergraduate programs, which may shorten the completion time to about 3.5 years.
Dual-degree options, such as accelerated master's programs, allow students to begin their master's-level coursework while earning a bachelor's degree and graduate with up to 50% fewer total credits, saving time and money. Eligible transfer students can also benefit by selecting a program with a generous transfer credit policy.
Other factors include field learning requirements, the amount of asynchronous coursework, and cohort vs. individually paced structure. In a cohort, students proceed through the full course of study together to graduate as a group.
What Classes Will I Take in an Online Bachelor's Degree in Psychology Program?
Psychology is a multifaceted and far-reaching discipline that encompasses many subfields and specialties at the bachelor's level. Psychology students study human behavior, development, motivation, cognition, learning, and perception across the lifespan. While classes and concentrations differ from school to school, every student in an online psychology program must complete a series of foundational courses.
Core coursework includes statistics and research methods for behavioral sciences, child and adult development, personality theory, psychological assessment, social psychology, health psychology, and industrial-organizational psychology. A typical bachelor's curriculum in psychology includes some of the following courses.
Abnormal Psychology: This course surveys the biological, environmental, and psychosocial factors involved in psychopathology and behavioral maladjustment. Psychological disorders covered include anxiety disorders, dissociative disorders, mood disorders, substance abuse, and personality disorders. Other topics include ethical and legal issues, health psychology, research methods, and treatment outcomes.
Cognitive Psychology: This branch of psychology explores human thinking, knowledge acquisition, and information processing. Topics include memory, perception, reasoning, decision-making, and problem-solving.
Psychological Assessment: Students explore how to assess an individual's personality, cognitive abilities, values, and interests. Subject matter includes test development, validation, reliability, administration, scoring, and interpreting results. Other topics include ethics, historical and cultural contexts, and applications in healthcare, workplace, rehabilitation, and clinical contexts.
Concentrations Available for an Online Bachelor's Degree in Psychology
Commonly available psychology concentrations at the bachelor's level include developmental, social, forensic, health, cognitive, and industrial-organizational psychology. Each specialty typically includes a group of available electives, a related practicum or other field learning opportunity, and a research focus within the selected area.
Some concentrations, such as clinical psychology, integrate broad and versatile interdisciplinary material. Others, such as sports psychology, focus on more specific topics. Read on for a list of five popular concentrations and their attendant subject matter.
What's the Difference Between a Traditional and Online Psychology Degree?
When exploring options for a psychology degree online, degree-seekers should consider flexibility, accessibility, and motivation. The flexibility of online programs allows students to continue working while studying. Online platforms provide access to library materials, tutoring, and other student services. Distance learners must possess strong self-motivation skills. Your ideal program will fit your learning style, living situation, and career goals.
Flexibility
Many students find that online programs provide the flexibility they need to continue working while studying. Online learners also enjoy a wider selection of programs and specialties to choose from, since location does not restrict school and program choices. Traditional on-campus learning requires you to either uproot your life or only consider local options, limiting the programs and specialties you can pursue.
Access
Online programs typically provide access to library materials, student services, textbooks, career coaching, and instructor office hours through online portals and email. A school's learning management system usually integrates these services, making it easy for distance learners to access what they need to complete their studies from home.
Students attending traditional programs may participate in on-campus events, attend face-to-face office hours, and access library materials and other student services in person. Collaborative work in on-campus settings allows for impromptu study sessions. On-campus students receive direct access to hands-on experience and informal networking opportunities.
Motivation
Distance learners must possess a strong sense of self-motivation. Without the structure of a traditional classroom, students must rely on themselves to learn and stay on schedule. Complementary traits of motivated distance learners include strong determination, organizational skills, discipline, and a proactive approach to problem-solving.
On-campus programs provide the structure of in-person attendance and classroom discussions. Some students find that this structure and face-to-face contact with fellow students improves their motivation to attend classes, study, and complete assignments on schedule. Active student groups and networks may also help boost motivation for some learners.
Are Online Psychology Bachelor's Programs Cheaper Than Traditional Programs?
While online programs often share the same tuition rates as their on-campus equivalents, distance learners can save money in other ways. Some schools offer online students in-state tuition rates in online programs, regardless of their location. If you can study intensively, you may save by opting for a program offering a flat tuition rate, rather than charging per credit. You may also be able to save in other areas such as childcare, transportation, and room and board. Other factors to consider in cost comparisons include:
Choosing a state school rather than a private school
Free or discounted laptops and internet access
Travel costs for any required internships or field learning
Exam proctoring fees
Lab and activity fees
Resource fees for campus technology use
Fees for campus amenities such as recreation, athletics, and student organizations
Fees for student health and legal services
Consider the value of available resources and compare them with the costs. A budget analysis can help you decide whether distance learning suits your financial situation.
How Are Online Psychology Courses Different From Campus-Based Programs?
While delivery methods differ for online programs, and students need reliable access to a computer and the internet to complete their studies, distance learners typically explore the same curriculum as their on-campus peers. Faculty members typically deliver online programs through a learning management system (LMS), such as Blackboard, Canvas, or Moodle.
Many psychology programs deliver foundational courses entirely online, requiring students to undertake clinical skills training in person.
Students log into the LMS through the school's portal to access their coursework. Within the LMS, students can check syllabi, receive and turn in assignments, take proctored exams, and track their progress and outcomes. Classes may be synchronously (offered at specific times) or asynchronously (completed at the student's convenience).
For synchronous classes, students and instructors log on at the same time through a platform like Adobe Connect for interactive lectures, demonstrations, collaborative work, and discussions. Some classes provide recordings, allowing enrollees to revisit coursework.
Many psychology programs deliver foundational courses entirely online, requiring students to undertake clinical skills training in person. Individual courses sometimes include blended components that integrate online and in-person requirements.
Do Online Psychology Bachelor's Programs Require Students to Be On-Campus?
While some online bachelor's programs require no campus visits, others use a hybrid model with some in-person requirements. Typically, students seeking a psychology degree online pursue clinical internships at the graduate level, as most undergraduate programs do not require internships. However, students interested in graduate school may find that field learning under direct supervision at the undergraduate level can provide a competitive advantage.
Some bachelor's programs require a 3 credit internship or an applied practicum of approximately 100 hours. Others include a few courses with on-site service learning or research assistance requirements. Many students opt for summer internships in counseling centers, research labs, and mental health facilities.
Online bachelor's programs with internship requirements generally encourage distance learners from finding internships independently, which includes seeking out a faculty member who is willing to sponsor an internship at a distance. Resources available to online students include the Handshake and LinkedIn platforms and online career center services.
Do Online Students Still Qualify for Financial Aid?
Most students seeking an online bachelor's degree in psychology receive the same access to financial aid as on-campus students. Eligible students can access grants, loans, and scholarship opportunities through an identical application process, and some online programs also offer federal work-study options.
Like on-campus learners, online students fill out a Free Application for Federal Student Aid (FAFSA) and receive updates about financial aid status through a student portal. Distance learners should start the application process early and make sure to verify the accreditation status of schools and programs of interest, since only students attending accredited schools are eligible for federal financial aid.
What License Do I Need to Practice Psychology?
To pursue licensure as a professional psychologist in the U.S., each student must meet rigorous licensing requirements. First, learners must familiarize themselves with state-specific licensing requirements and select a program to fulfill these requirements.
Next, they complete undergraduate coursework and other requirements and then complete either a master's or a doctoral degree and supervised internship. Finally, they must apply for licensure in their state and pass the examination for professional practice in psychology (EPPP).
Fees include $600 for the EPPP and$400 for an initial license, plus application costs.
Fees include $600 for the EPPP and $400 for an initial license, plus application costs. Many states offer helpful fee schedules. Some states require additional state-specific exams, so each candidate should check with their state's licensing agency. The Association of State and Provincial Psychology Boards maintains a handbook of licensing requirements.
Some states license graduates of master's programs, with most states requiring 1-2 years of postmaster's supervised clinical work to establish eligibility for licensure. An online bachelor's degree in psychology is insufficient for licensure as a professional psychologist, but many undergraduates find employment in marketing, social services, and career counseling. Graduates of programs with accreditation by the American Psychological Association (APA) maximize their opportunities for licensing in other states.